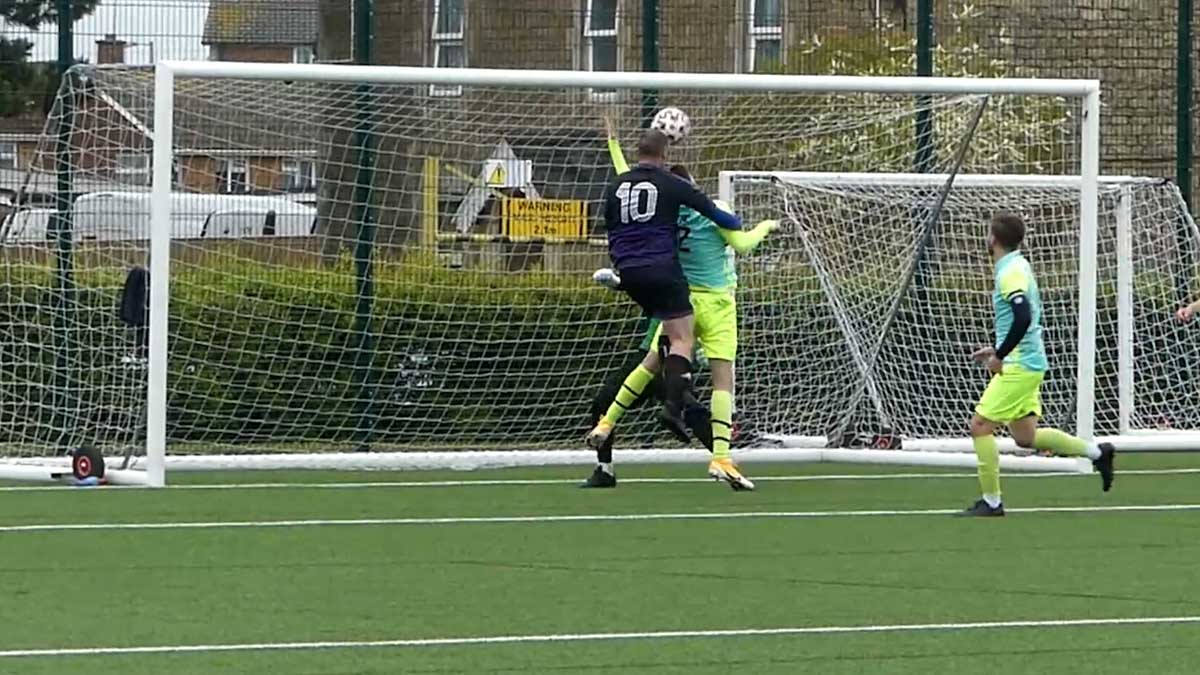 Watch the moment Priory Vale were awarded a penalty in their Your Sport Swindon Cup clash against Redhouse.
Priory Vale progressed into the semi-finals of the competition after coming from behind to win 4-2 against rivals Redhouse.
Daniel Ricketts gave Redhouse an early lead before James Lovell powered home a header from a corner to level.
Luke Robinson then scored a penalty to give Priory Vale the lead before Richie Miles made it 3-1.
Robinson added a superb free-kick to clinch the win with Kieran Butler's late strike nothing more than a consolation for Redhouse.
Click on the video below to watch this goal.
Filmed by Your Sport's George Stratford.